Inspections for all of your needs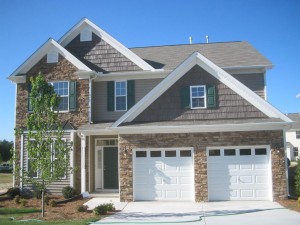 Whether you're purchasing a new home, preparing your home for sale, or seeking a better understanding of your existing home, Sure Sight Home Inspection has you covered. Discover which type of home inspection is right for you:
A full home inspection complies with the standards of practice set forth by the North Carolina Home Inspector Licensure Board and includes a written report of the inspector's findings. A full inspection is useful for:


Home buyers
Home sellers
Homeowners nearing the end their one-year builder's warranty
Homeowners seeking a comprehensive evaluation of their home

An insulation and energy loss inspection combines a visual inspection with infrared thermal imaging to identify issues with insulation, weather stripping and heating and cooling systems that result in high energy bills and an uncomfortable living environment. The insulation and energy loss inspection includes a subset of the systems evaluated in a full home inspection, and findings will be noted in a written report.
Pre-listing/maintenance consultations are less formal evaluations of specific problems you're facing or a general evaluation of your home before you list it for sale. These consultations are performed on an hourly basis and do not include a written report.