The only tools required to perform a home inspection to meet the standards of practice in North Carolina are a flashlight and screwdriver. While some home inspectors settle for meeting the minimum standard, Sure Sight Home Inspection uses the latest in diagnostic tools to ensure that the homes we inspect are safe and in good repair. Nothing complements your inspector's knowledge quite like a good moisture meter or electrical tester. Check out our arsenal of diagnostic equipment and feel free to compare it to the competition.
Electric circuit tools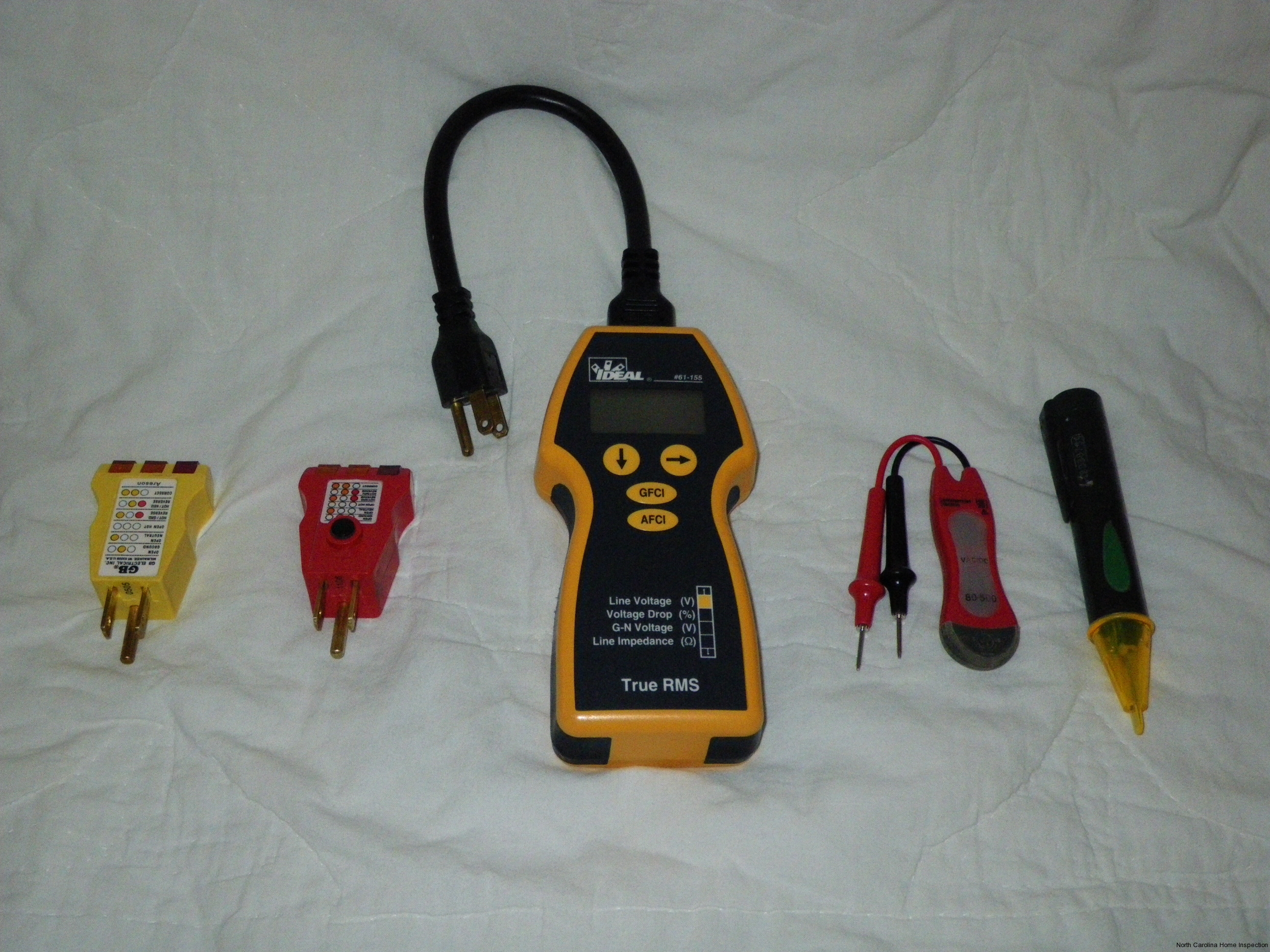 Picture 1 of 4
Sure Sight Home Inspection carries a variety of electrical circuit analyzers to check your homes wiring. The most common in an inspectors tool bag will be the standard three light testers shown on the far left. These will help your home inspector quickly determine if there is reverse polarity or an ungrounded receptacle. The larger tester in the center is a more expensive piece of equipment that most inspectors don't carry. This tester does everything that the cheaper three-light testers do but can also test the operation of GFCI and AFCI protected circuits. This tester can also perform voltage drop and resistance tests. The neon bulb tester pictured fourth from the right can be used to check polarity and grounding of any receptacle but is generally used on older two-slot receptacles. Finally at far right is a voltage detector. Is that exposed wire dangling in your crawlspace or abandoned in your attic live? This detector will let you know.